Remote Suport
The first step in getting remote support is to call us at (250) 468-9583 so that we can diagnose the problem and confirm that remote support is the best option. 
Please click on the image below to download the remote control software for Windows. By Clicking on the link you are agreeing to have a technician from MICE take remote control of your PC to repair a problem on your computer. These services are offered as a paid service or as part of warranty. Mid Island Computer Enterprises (MICE) Ltd. is not liable for any damage that this software or service may cause.
1. Open the zip file and click Open or Save to access Team Viewer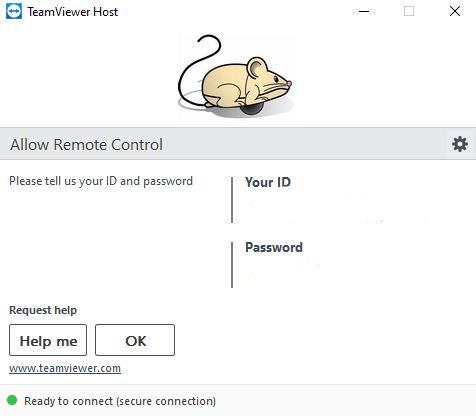 2. Please provide the id and password to the technician helping you.
Remote Support, using Team Viewer 14 (Host) is a subscription service and the 12 month subscription is $30 per household for up to 3 Windows based computers.  Alternatively for $8 the service is available on a single use basis.
If you have any questions, please call Mid Island Computer Enterprises (MICE) Ltd. at
(250) 468-9583