Our Mission
To provide excellent service and support for our clients and their technology.
We specialize in computer repair (hardware and software), data recovery, networking, and Database development.
Our Associates help us ensure that we can provide support for a wide range of technologies.
---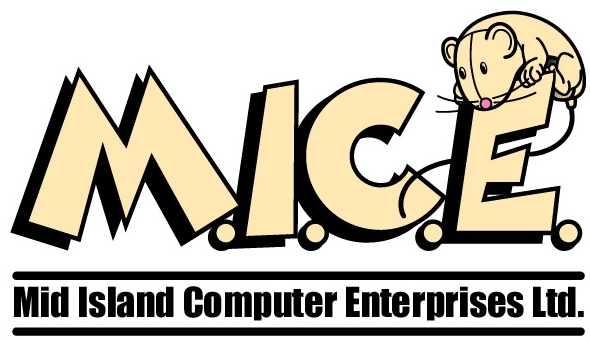 Support from MICE during the current COVID-19 crises
We will continue to provide service and support to our clients and their computers by:
Using Remote Support we can work directly on your computer at your home from our workshop. If Remote Support is not installed on your computer we can email the software to you or you can download it right here from our website.
 
Computers that need physical repair - hardware issues, cannot connect to the Internet or need major software work performed may need to be delivered to our shop for service. We have set up a separate reception area to clean and sterilize all equipment arriving and departing our facility. This is for our protection and for your protection as we are practicing extreme social distancing.
 
At this time Home visits will not be conducted and for your safety we will no longer be distributing chocolate MICE during this crises.
 
Service fees will be waved for anybody experiencing financial hardship at this time or who are working as First Responders. Please let us know if this applies to you or if you know anybody needing help. At this time, we all need to stay positive, physically apart but more connected.